Why Work for Tove Learning Trust?

Come and join the Tove Learning Trust family and become part of our exciting journey. We are a highly successful, and growing, multi-academy trust with a mixture of secondary, primary and alternative provision schools spread across six local authority areas – from Milton Keynes to Walsall. We work in two main hub areas Northamptonshire/Milton Keynes and the West Midlands and work as one entity to improve and maintain a high standard across the trust.
We strive to create career opportunities personalised to you, to enable all colleagues to be the best they can be. We actively promote continuous professional development for all and have extensive networking opportunities.
As an employer of choice, we recognise every colleague is an individual, we value diversity, and work as a team to remove barriers to equity. We know that when you are 'the best you', whatever your role is with the trust, you will transform pupils' lives.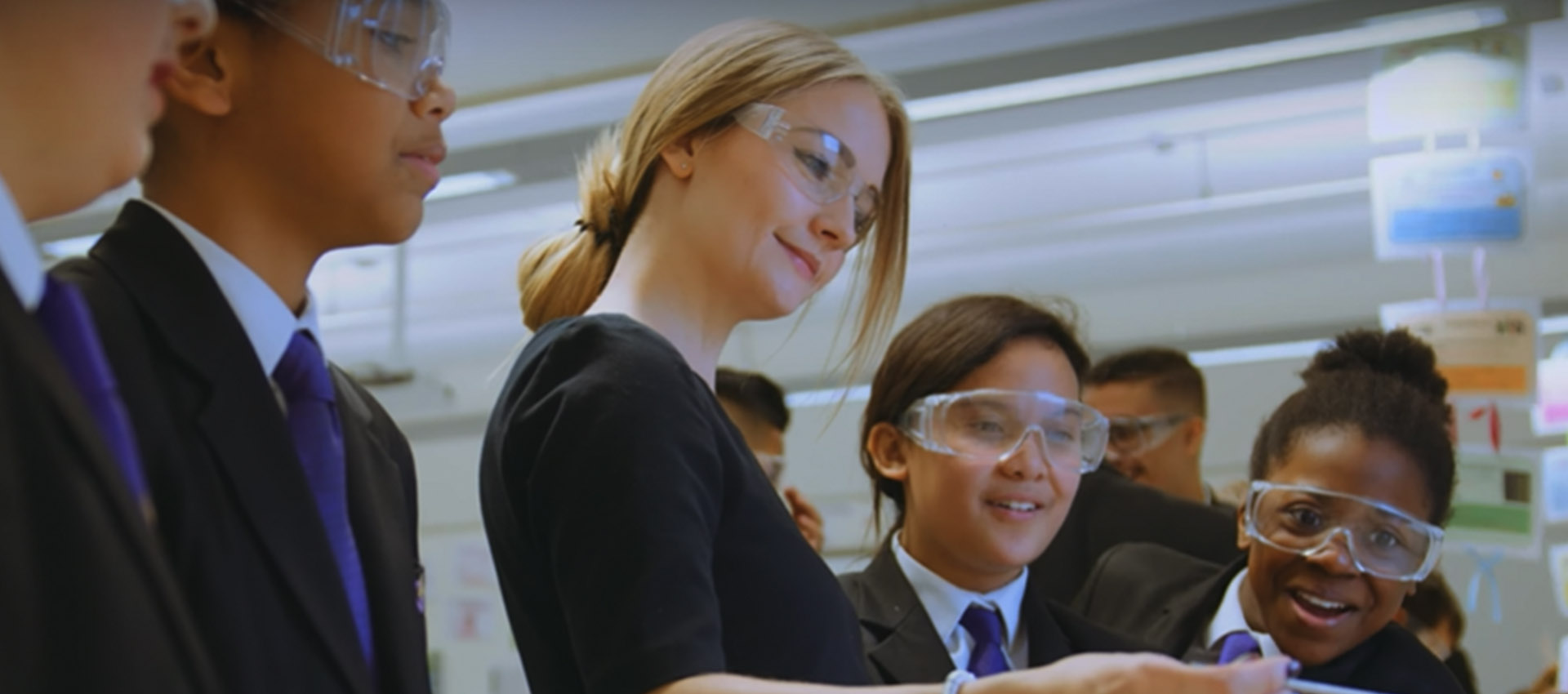 We recruit people for attitude and train for skills. Finding the ideal teachers and employees aids us in achieving the objectives we have set for our children.
As a multi-academy trust, there are amazing opportunities to advance your career.
Whether you are looking for your first steps as an academy support staff member, manager, or apprentice, an Early Careers Teacher, teacher, or leader looking to return to your teaching career after a break we look forward to hearing from you and truly supporting your journey with us.
---
Vacancies
We currently have a range of opportunities across our 13 schools for leaders, teaching, support staff, apprenticeships and trust central team. To find out more head to our vacancies page.
We are also currently seeking School Governors to help our schools improve the life chances of young people. If you are interested in this highly rewarding and fulfilling role please download the application pack below...
---
Benefits
Throughout our trust, we provide a fantastic array of benefits. We offer:

Support and well-being
In joining Tove Learning you will become part of a family who really look out for one another. Free access to an Employee Assistance Programme providing counselling and advice for you and your close family and access to lots of well being support.

Professional development
Join a trust where your performance review is truly targeted around you and your development. We want you to be the best you can be which in turn will enhance your performance and lead to outstanding outcomes for all.

Excellent pension schemes
Both pension schemes are defined benefit schemes where you build up your pension based on a fixed formula to provide a guaranteed income at retirement. You have the opportunity to see what your actual pension will be.

Training School
At Tove Learning Trust we believe in training and developing our own staff and growing our own teachers. We have many training and development opportunities on offer for our current employees, allowing them to expand their knowledge and skill sets. For more information head to our Training and Development page.
---
Our Schools
Our schools at Tove Learning Trust are divided into 3 hubs; Northamptonshire, Milton Keynes and the West Midlands. Our schools include secondaries, primaries and an alternative provision academy.
---
Testimonials
Hear from our current employees about their time working within our schools and the benefits that it comes with…

Slide1

"I am proud to have worked at Grace for almost 15 years and believe we provide a rich experience of extra-curricular activities which help to push our students to become the best versions of themselves. The staff are committed to improving the outcomes of all students and I wouldn't want to work anywhere else."


Louise Moore, Head of 6th Form at Grace Academy Coventry

Slide2

"Water Hall Primary School is a wonderful place to work. Approaching each day with positivity and enthusiasm, staff are dedicated to supporting each other and to providing children with the very best possible learning opportunities. We encourage creativity and responsibility, celebrate our strengths and differences and are committed to working hard whilst maintaining a sense of humour."


Sophie Patterson, Water Hall Primary School


Slide3

"I have been working at the CE Academy for three years where I joined as a support assistant. Bobbie, our previous head and the SLT team have been amazing at helping me develop further, stepping up into a teaching role. James Thomas, the new head has continued to be extremely supportive. Since the school joined the Tove Learning Trust I have been able to attend training and professional development which has helped me greatly."


Claire Taylor, The CE Academy


Slide4

"We all work as a team and we make sure children are always first. I have worked here for 8 years now and I have learnt so much and been given so much support in continuing my professional development. Each day is different but each day is rewarding here at Waterhall."


Hannah Archer, Water Hall Primary School


Slide5

"I had worked in Education in a number of different roles including a science technician, and in pastoral care. After having my family I then trained as a teacher with the GUTP on their SCITT route as a mature student.

The CE Academy has provided me with the training and support that I needed to become an effective SEMH practitioner. They have allowed me the privilege… to work alongside the most dedicated, skilled and supportive staff team that I have ever had the fortune to be a part of.

We all work together, from office staff, to support staff , allied professionals and teaching staff, on a level playing field and in true symbiosis, relying on and supporting each other. Every staff member at the CE Academy is equal, valued and given the opportunity to develop and grow both professionally and personally."

Slide6

"I have now been working at Stantonbury School for six years having joined as a newly qualified teacher. My line manager has been amazing at helping me develop and grow into my role. Since the school joined the Tove Learning Trust I have been able to access a wider network of professional support that has helped me to be ready for the next stage in my career."


Teacher, Stantonbury School


Slide1

"I am proud to have worked at Grace for almost 15 years and believe we provide a rich experience of extra-curricular activities which help to push our students to become the best versions of themselves. The staff are committed to improving the outcomes of all students and I wouldn't want to work anywhere else."


Louise Moore, Head of 6th Form at Grace Academy Coventry

Slide2

"Water Hall Primary School is a wonderful place to work. Approaching each day with positivity and enthusiasm, staff are dedicated to supporting each other and to providing children with the very best possible learning opportunities. We encourage creativity and responsibility, celebrate our strengths and differences and are committed to working hard whilst maintaining a sense of humour."


Sophie Patterson, Water Hall Primary School


Slide3

"I have been working at the CE Academy for three years where I joined as a support assistant. Bobbie, our previous head and the SLT team have been amazing at helping me develop further, stepping up into a teaching role. James Thomas, the new head has continued to be extremely supportive. Since the school joined the Tove Learning Trust I have been able to attend training and professional development which has helped me greatly."


Claire Taylor, The CE Academy


Slide4

"We all work as a team and we make sure children are always first. I have worked here for 8 years now and I have learnt so much and been given so much support in continuing my professional development. Each day is different but each day is rewarding here at Waterhall."


Hannah Archer, Water Hall Primary School


Slide5

"I had worked in Education in a number of different roles including a science technician, and in pastoral care. After having my family I then trained as a teacher with the GUTP on their SCITT route as a mature student.

The CE Academy has provided me with the training and support that I needed to become an effective SEMH practitioner. They have allowed me the privilege… to work alongside the most dedicated, skilled and supportive staff team that I have ever had the fortune to be a part of.

We all work together, from office staff, to support staff , allied professionals and teaching staff, on a level playing field and in true symbiosis, relying on and supporting each other. Every staff member at the CE Academy is equal, valued and given the opportunity to develop and grow both professionally and personally."

Slide6

"I have now been working at Stantonbury School for six years having joined as a newly qualified teacher. My line manager has been amazing at helping me develop and grow into my role. Since the school joined the Tove Learning Trust I have been able to access a wider network of professional support that has helped me to be ready for the next stage in my career."


Teacher, Stantonbury School